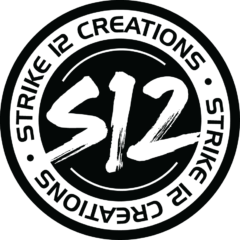 Strike 12 Creations was created by die hard bowlers with the passion for promoting our sport. Our jerseys are custom designed and fitted for optimal athletic performance.
Todays bowlers are athletes competing amongst all ages. No one sits on the bench in this sport. Comfort is the key and looking great on and off the lanes is just as important! Gone are the days of the 1950's bowling shirt.
With our experience and passion for the game, we deliver service and customer satisfaction that stands out from the rest. Choose from our many custom designs or let us design something specific for you.  We know how important it is to have matching team uniforms when you are representing your center, school, state or even country!